7 tags
rebound receptionist
It had to happen eventually.  I had a "worst temp job" experience. Not just temp- worst job I've had, ever.  The actual job was normal. Fine, even. Receptionist/admin for an accounting team. Answer phones, update people's Outlook calendars, make coffee, check the mail, handle Fed  Ex… oops, don't click away, I'll get to the story!  I was filling in for...
3 tags
Amusingly Horrible Things Bosses Have Said: The Bracket Earlier today I was clicking around the Hairpin and as usual, I clicked myself into a wormhole of old posts. Amusingly Horrible Things is my favorite continuing story. How I missed the boss one, I don't know, but it's worth a look. I was reading along, all the while thinking I was glad to never have a boss get out line (have a...
8 tags
Bubble Letters and Label Makers
Who is below a temp on the office totem pole? A KID! YAY! Right before New Year's, a coworker brought her nine year-old daughter to work for the day. We became fast buddies (and not because she's below me on the office totem pole). It's easy to bond when topics are about Christmas gifts, hair, best friends, and label makers. She brought in a scrapbook-DIY- type of thing she got...
WHEN GIRLS GET BACK TO THE OFFICE
whatshouldwecallgirls:                                     via skittishandscared
6 tags
Merry Christmas!
I told you at work I sit in a corner cubicle that's hidden?  And that I overhear a lot of fun things ( "I think all lesbians know each other" - most recent). When co-workers remember I'm there either because I've chimed in or sneeze, they ask "why are you so quiet! I always forget about you!"  Um. I don't know, I'm just working and not...
6 tags
COMPLACENCE
Lately these posts seem to begin with, "man, I need to update more." I have plenty of self-deprecating stories ready to go, but I've been busy with things that are not the internet.  This is a blessing and curse.  A blessing because I'm doing interesting (to me, anyway) activities like Bikram yoga and watching Bones of Netflix (season 7 finally came out!) A curse because...
5 tags
"My boobs are loving this unemployed thing. They don't have to go to boob..."
– Jess, New Girl Applies to temps, too, because "temp" is fancy-talk for pretty much "unemployed"  P.S. No boob jail going on over here right now. We're free! 
5 tags
You have to be 40 to drive a Mercedes
I am slacking on the updates. I'm sorry readers. Dalina and Cindy and Veronica.  I haven't even been that busy. Just tempin'! Lately, I've been working at a commercial real estate place, tucked in a corner cubicle and minding my own business.  This is excellent because I get to over-hear all kinds of shit. Mostly funny, sometimes irritating ("I hope my wife learns...
4 tags
8 tags
my favorite people who end up being terrible
The business I'm temping at right now deals largely with farming- and there are some characters here. At the mortgage place, there was my favorite Napolean- like manager, who I thought would remain the greatest figure in the cast of people I've met the last few months. But the day I laid eyes on Bob MaxwellHouse, I knew I'd met a winner. He's on the smaller side and his...
5 tags
Thank you to the receptionist!
Last Friday I answered the phone with my bubbly, This is blah blah… spiel. I did not get a hello in return, but a curt, "Jennifer, please."     "Who is calling?" I asked, in my bubbly work voice. It's about an ocatve higher and more drawn out than my usual tone. It's much more friendly. The man on the other end, clearly frustrated, answered through his...
6 tags
7 tags
They give you one task...
It was a normal and quiet morning. I was mentally wrestling with an excel project; I never click the right thing and my spreadsheets are always a tangled mess. It was almost lunch time and I went to go check the mail before I left. When I came back from the mailbox, I noticed an email asking me to find some last minute flights for the boss. No problem. I clicked through Expedia and found some. Two...
6 tags
The Cons of Temp Work
I started temp work in February. I've been fortunate to keep steady, full-time work during this period. As I understand it, sometimes you can go a few days or longer without work before a job is available (that you're qualified for) or say, have an assignment last a short time- maybe less than a week. Basically, it's not always steady.   So congrats, self, on your bounty of...
5 tags
Temp Files | X-Files
Like Mulder- I am on the quest for the truth. My truth is work. The work is out there! … Get it? Like The Temp Files. The Work Is Out There.    See what I did there? If you see it, keep reading. If you think those are just words, keep reading, but go take a weekend to watch of bunch of The X-Files* dvds. It's also streaming on Netflix. No excuses.   The X-files. One of my favorite...
15 tags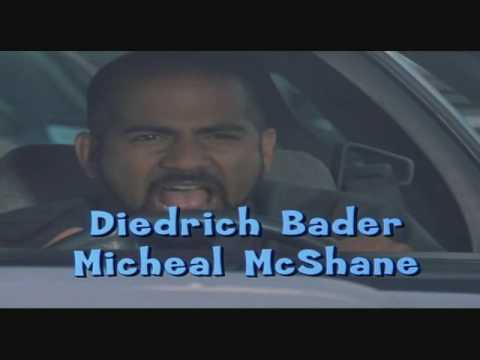 4 tags
8 tags
Getting My Act Together
My birthday is next month. I'll be 27. I'm older than Lady Gaga, WTF?!  Well okay, I know I'm still a spring chicken and so far getting older is proving to be quite nice. I can basically do what I want. Rent a car. Vote. Buy some chardonnay. This is living! At work recently, my receptionist buddy and I were chatting between phone calls. We talked about how long I want to work as...
5 tags
Sorry For Living
At this particular temp job I have a list of names for whom I am to screen calls(the manager types, you know). I ask the caller's name and what company he or she is with before calling ahead- etc. Easy enough.   OR IS IT? It is. Except when jerk-faces call me. Sales calls are easy to screen, send them to voice mail. Sometimes employees from other offices call, just let the boss know who is...
4 tags
Casual Bigotry
I mentioned before, I live in Arizona- land of beautiful desert sunsets, incredible and endless hiking options, fantastic winter weather, so many pro-sports teams! The Grand freaking Canyon! Also. Plenty of bigotry. Book banning. And lady hating! Lady hating that doesn't quit! This makes me feel like, well, look:   So was I really that surprised when, at my first temp job a couple...
6 tags
I have no (work) friends.
I am not the best at updating regularly.  Sorry, Veronica.  I want to blame the fact that I stare at a computer screen for eight hours, whether I'm entering loan information into a database or reading TV recaps at Vulture, my eyeballs only desire to help me drive home at 5 o'clock- no more ogling computers (oddly, the television screen is okay, go figure)!  I want to blame the...
6 tags
Carbs and Remorse
Pepperoni pizza slices! Brownies! Doughnuts! Those wonderfully soft and thick-frosted grocery store sugar cookies! More pizza!  -Foods that pass the front desk and then sit at the edge of peoples' cubicles taunting you, for $500 please.  I thought that might be clever, but now I'm just hungry. I'll get to it so I can go get me a snack.  I'm quickly learning how often...
5 tags
Awkward.
Maybe because today was Monday. Maybe because Daylight Savings Time* started yesterday. Maybe I'm just not supposed to make it through a day without feeling a little stupid.  It all started at 8 am, as it usually does. I walked into the door. My third week in this office but the first time walking into the door, not through it. Then the phones were ringing consistently (More than a call a...
4 tags